by Markus Müller-Simhofer on December 20, 2018
MindNode for Mac is now available on Setapp. When you are already a Setapp subscriber you can find MindNode right in your Setapp app.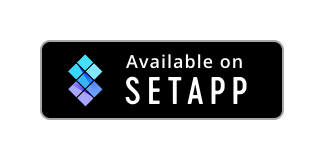 Setapp is a subscription service for Mac applications. For $9.99 /month you can use all apps included in Setapp without an additional charge. And best of all, some of the apps MindNode integrates with, are already part of Setapp:
- Ulysses: a text editor using the TextBundle format. This means you can exchange documents between MindNode and Ulysses.
- Marked: a Markdown previewer which allows you to preview your MindNode documents using Marked (File > Advanced > Open in Marked).
- TaskPaper: a simple text-based to-do list app. MindNode supports importing and exporting TaskPaper documents.
Try Setapp for Free (7-Day Trial)